Sabato 16 febbraio Cervinia ospiterà un evento imperdibile Uainot Snow Jam seconda tappa sia del Rookie Tour Italy che di Italian Snowboard Tour!
Il contest sarà ospitato all'Indianpark Snowpark di Cervinia che sarà impeccabile per l'occasione, il set up prevede diverse line:
LINEA S con 3 kicker da 2m circa e 1 box 3m, LINEA M con 3 kicker da 4m circa e 1 camel box 6m, LINEA L con 3 kicker da 8-8-10m e 1 box 6m discesa e LINEA XL con 3 kicker da 10-10-14m e 1 monotubo discesa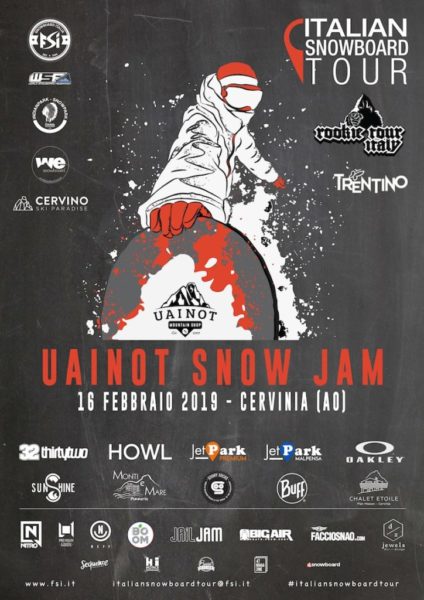 Il montepremi prevede premi in materiale per un valore di 1000 € messi in palio dagli sponsor di tappa: Thirtytwo, HOWL, JetPark, Oakley, SunShine, Pizzeria Monti e Mare, Stinky Socks, Buff e Chalet Etoile.
In più per i vincitori (primi 5 uomini e prime 3 donne) i Ticket To Final: la qualificazione diretta alla finale di domenica 3 marzo + due giorni di skipass per partecipare al contest.
Possono invece partecipare al Rookie Tour Italy atleti maschili e femminili, divisi nelle categorie:
Rookie (nati dal 2001 al 2003)
Grom (nati dal 2004 i poi)
Kids (nati dal 2009 in poi).
Le tappe del Rookie Tour Italy assegnano punteggi validi per le classifiche World Snowboard Tour, WSF World Rookie Rank.
PROGRAMMA SABATO 16 FEBBRAIO:
Dalle ore 09.00 alle ore 11.00 iscrizione presso il Rider Office (casetta snowpark – zona alta) e training (solo con pettorale indossato)
Ore 11:20 Rider Meeting
Ore 11:30 3 run di gara
Ore alle 15:30 premiazioni
(il programma può subire variazioni in base al meteo, numero partecipanti)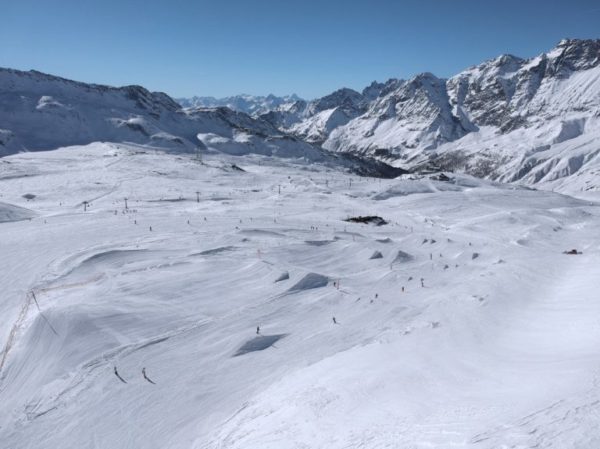 L'iscrizione al contest è di 5 € per i tesserati FSI, 15 € invece per chi non tesserato.
Per tutti i partecipanti al contest sarà possibile richiedere lo skipass snowpark al prezzo convenzionato di 31€ che comprende le risalite a:
– funivia A/R cervinia/plan maison
– seggiovia Pancheron (da utilizzare per il park)
– seggiovia Plan maison
– ski lift baby la vieille
Italian Snowboard Tour è supportato da:
Nitro Snowboards, L1 Premium Goods, Neff, Trentino, NaturalBOOM, Diz Design, Big Air Lab, Jail Jam, Facciosnao, Hot Ice Snowboard e dai Media di settore: Sequence Magazine, Board Action, 47Magazine, 4 Snowboard
Il Rookie Tour Italy è patrocinato da FSI Snowboard Italia ed è supportato da Surf to Live, Jail Jam , Media partner: 4Snowboard e Sequence.