Partecipare al World Rookie Tour non significa solo competere contro i migliori rider provenienti da diverse nazioni, ma anche avere la possibilità di vincere premi prestigiosi! Black Yeti è lieto di annunciare che quest'anno il vincitore delle World Rookie Finals, che si terranno in Austria a Kitzsteinhorn Zell am See-Kaprun dal 10 al 15 aprile, riceverà un invito per poter partecipare a uno dei migliori eventi di tutti i tempi: gli X Games Norway 2018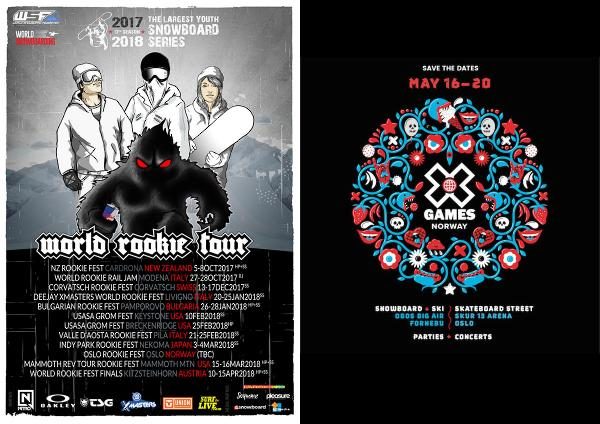 Scopri qui i criteri di qualificazione per le World Rookie Finals 2018!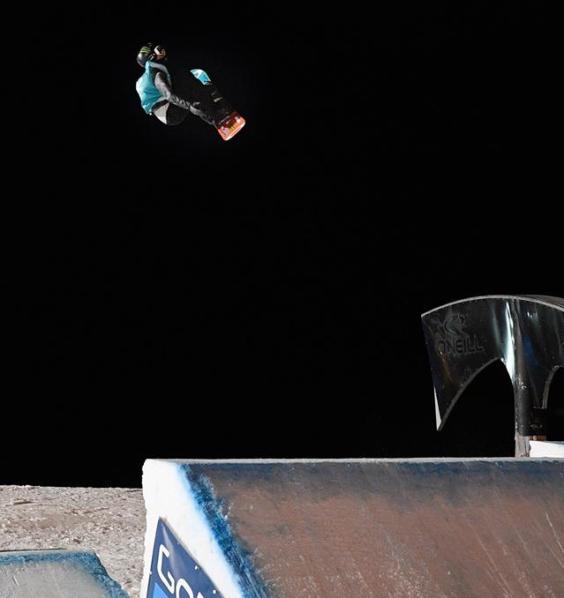 Gli X Games Norway sono un evento annuale di sport estremi che riunisce lo Snowboard e lo Sci Big Air, le gare di Skateboard Street e musica live. Quest'anno avranno luogo dal 16 al 20 Maggio. Dove? Le gare di Sci e Snowboard Big Air si terranno a Fornebu a Baerum, mentre quelle di Skateboard Street a Skur 13, Oslo. Inoltre a rendere gli X Games Norway indimenticabili è il programma ricco di musica, concerti e party.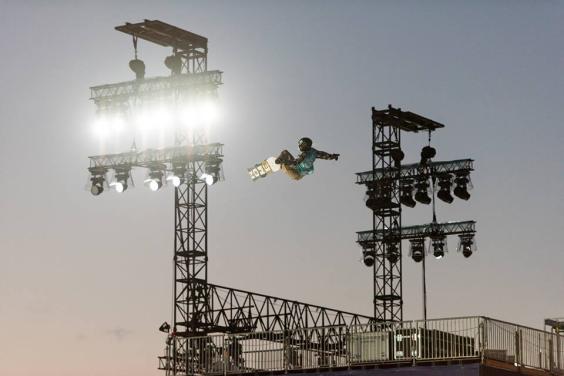 Anche famosi snowboarder come Marcus Kleveland, Roope Tonteri, Ståle Sandbech, Mons Roisland e Sven Thorgren, che hanno iniziato la loro carriera dal World Rookie Tour, hanno partecipato agli X Games Norway 2017. Questo evento è quindi l'occasione perfetta per competere contro i migliori snowboarder del mondo e aumentare di livello.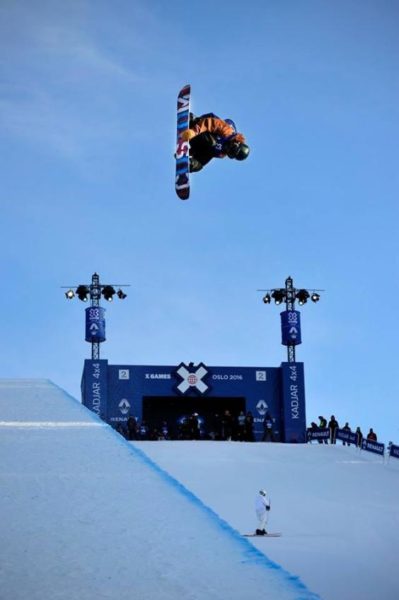 I biglietti saranno disponibili a partire dal 28 gennaio su Ticketmaster.com. Ulteriori informazioni sugli atleti che parteciperanno agli X Games e sul programma le trovi sul sito www.xgames.com.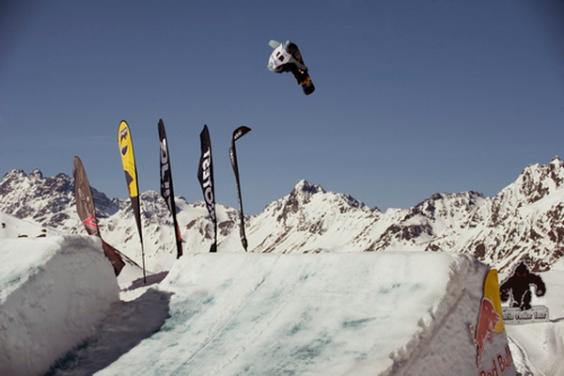 Clicca qui per vedere il trailer degli X Games Norway 2018!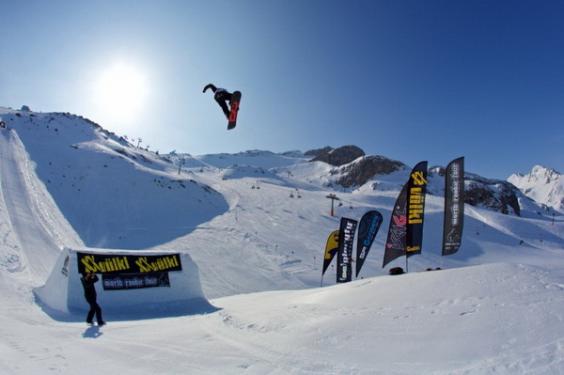 Segui il World Rookie Tour online:
web: www.worldrookietour.com 
Facebook fan page: www.facebook.com/worldrookietour 
Vimeo channel: www.vimeo.com/channels/worldrookietour 
mail: info@blackyeti.info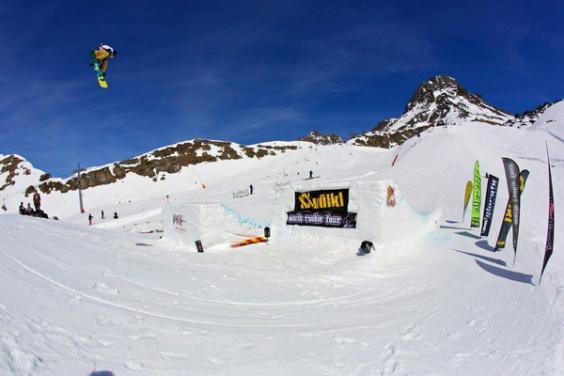 Se il tuo sogno è quello di diventare uno snowboarder professionista, il tuo futuro inizia dal World Rookie Tour!
ABOUT WORLD ROOKIE TOUR 
Il World Rookie Tour è organizzato da Black Yeti SSD in collaborazione con World Snowboard Federation e le sue associazioni nazionali di snowboard. Consiste in una selezione di eventi internazionali di alto livello in Europa, Nord e Sud America, Oceania e Asia riservati ai rider under 18, chiamati "Rookie Fest". Tuttavia iI World Rookie Tour non organizza solo gare, ma anche molte altre attività per aiutare i rookie a crescere nell'ambito dello snowboard professionale come: video e photo shooting, corsi di sicurezza in fuoripista, incontri con fotografi e manager di team internazionali, feste e molto altro. Dal suo anno di nascita vengono conferiti premi come biglietti per eventi mondiali, tra cui "The Artic Challenge", "The Air & Style", "The World Snowboarding Championships" e inviti a photo e video shooting e freeridet trip in Cile. Ogni anno, a fine stagione, viene incoronato il World Rookie Champion alle finali, le World Rookie Finals, un evento unico dove i migliori rider provenienti da 30 nazioni competono e si divertono.
The World Snowboard Federation (WSF) is the international organization exclusively working to develop the sport of snowboarding at all levels. Program areas include: Halfpipe, Big Air and Slopestyle competitions, Banked Slalom, Para-Snowboard, judge and shapers, education and certification, and snowboard activities for riders of every age. The WSF represents a network of National Snowboard Associations (NSAs) who work together at a worldwide level to promote the development of snowboarding. NSA members can find a source of inspiration and support from the WSF for the activities they are conducting within their nations and by working towards the same goal: progression of snowboarding from the ground up. Amateur and Pro Riders alike need to be members of the WSF to support the sport of snowboarding and enjoy the advantages of being a WSF Member.
ABOUT WORLD SNOWBOARDING
World Snowboarding promotes competitive snowboarding in representing the interests of a professional network of events, athletes, national sport associations and industry partners. A Non-Profit organization, World Snowboard Federation owns World Snowboarding, which administrates the widely respected global ranking system and the World Snowboarding Points Lists (WSPLs). By offering a fair, unbiased, global ranking platform, and through maintaining global competition, course-build, safety and judging standards, World Snowboarding brings transparency to the sport, across the freestyle disciplines of Halfpipe, Slopestyle and Big Air. Through World Snowboarding's four-tiered Regional to Elite level tour structure, it encourages, develops and supports rider progression from rookies to world-class athletes, where the Elite level, WST events are the ultimate pinnacle of snowboarding competition.